Aiming to be the "First Call Bank" in the Food and Agriculture Value Chain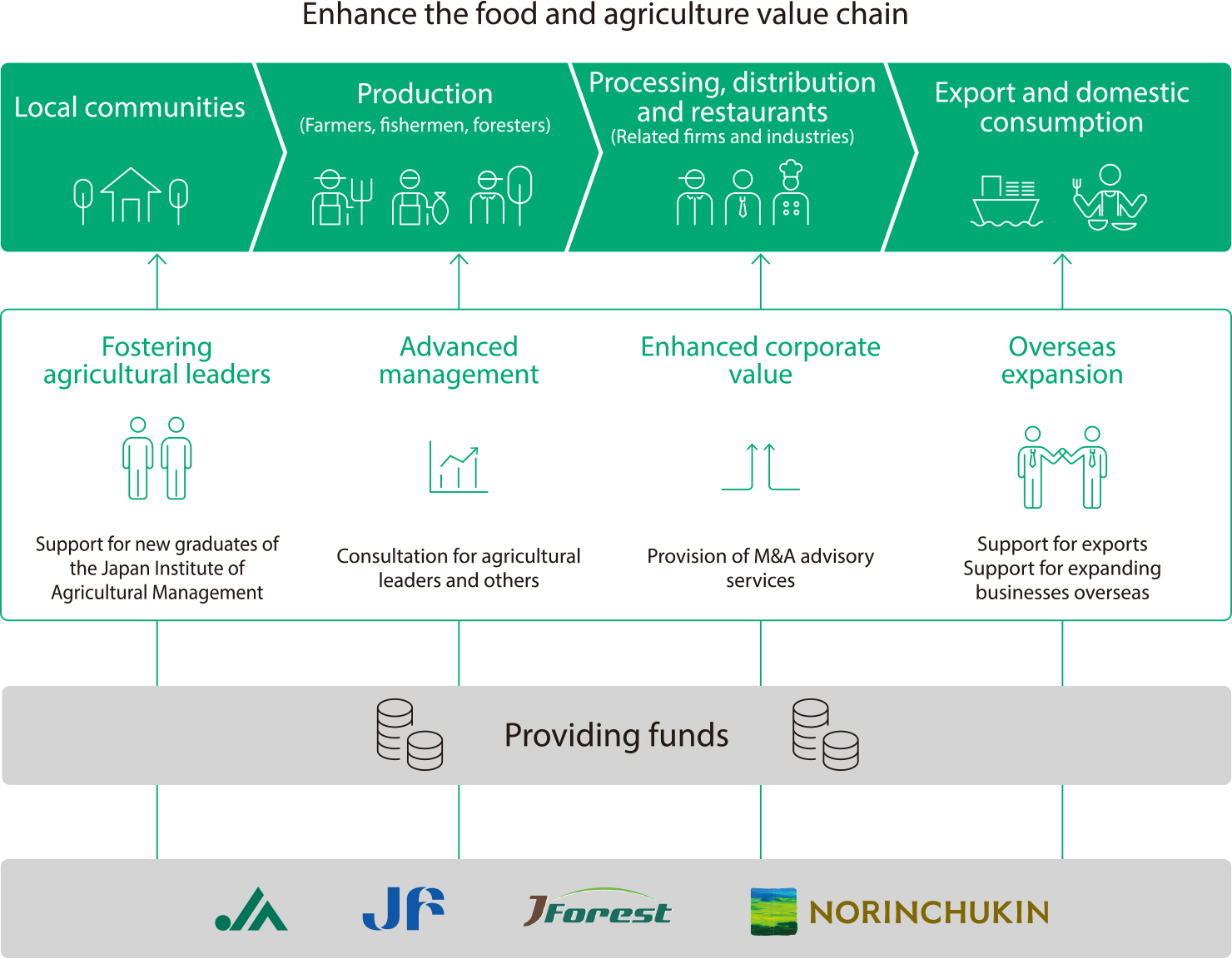 Aiming to become a leading food and agriculture bank in Asia by supporting and connecting people, organizations and corporations and expanding their networks
We established the food and agriculture business as one of the new pillars of our businesses in fiscal 2016.
We add value to the entire food and agriculture value chain covering the upstream (production), midstream (food-related industries such as processing, distribution and restaurants) and downstream (domestic and overseas consumption).
We not only provide loans and investments but also help develop agricultural corporations and leading farmers ("agricultural leaders") and offer consulting and M&A advisory services to them and others, as well as support for exports and expanding businesses overseas, thereby performing three functions: "support," "connect" and "expand." Our goals are to become the "First Call Bank" that all those in the food and agriculture value chain call on first and a leading food and agriculture bank in Asia that grows with our customers.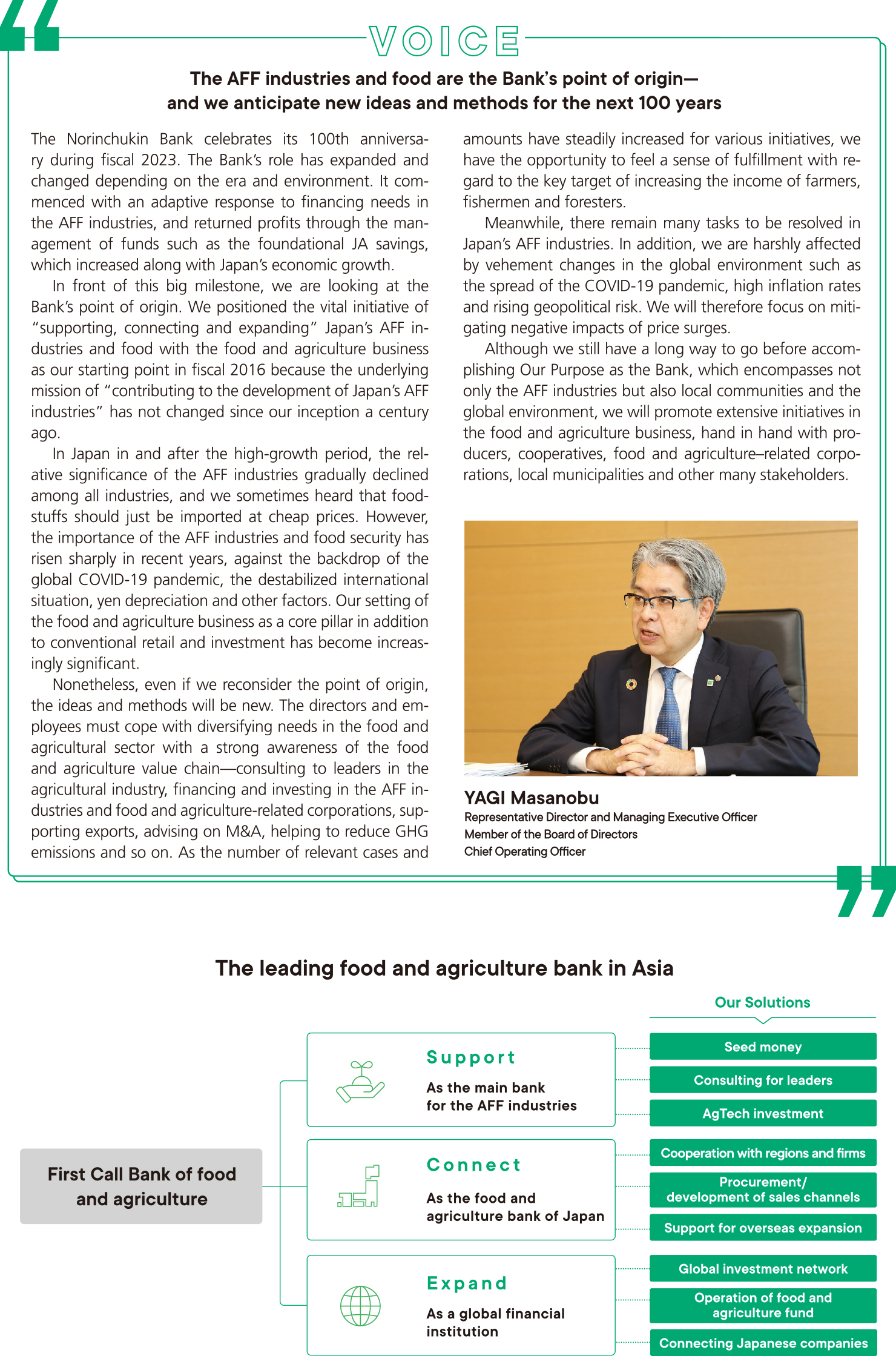 What is The Norinchukin Bank?
Related Links